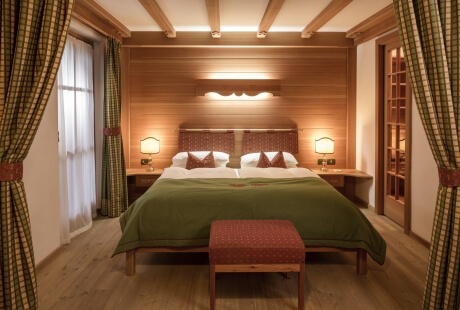 The building is thermically and acoustically insulated and is heated with geothermal energy by exploiting the earth's heat. This considerably diminishes carbon dioxide emissions and eliminates the production of toxic waste in the air.

For plasters, wooden coverings and floors only natural materials were used, namely: wood, wool lime and local stone.
He electrical installation does not generate magnetic fields and heating is provided by floor panels.

The absence of movement of hot or cold air reduces dust in the air and therefore allergies. In this way we try to contribute to sustainable development and to build a future that respects the environment in which we live, offering our customers maximum comfort.
"If life is a dream, here you will find the right setting to make that dream come true"