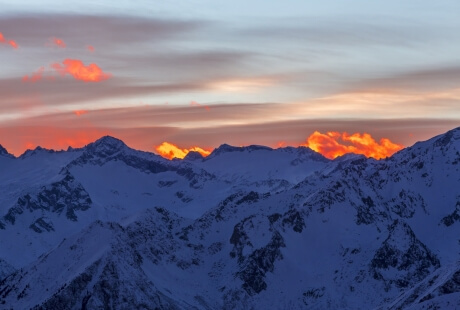 The Adamello Brenta is the protected area for its inestimable value and landscape importance (valleys, mountain range groups, woods, lakes ... etc..): here men and nature live together.
Strategic objectives of environmental policy of the Park:
Environmental protection and promotion of the scientific research of biodiversity,
Environmental education promotion,
Increasing the value of the area,
Innovation and sustainable development.
Park in numbers, far more precise and meaningful than expressed in words:
The first Park in Europe being granted the ISO 14001 certificate,
620 sq. km. surface
700 km equipped trails with indications,
48 lakes,
1200 species of flora,
1300 deer,
3600 European roe deer,
7300 chamois,
16/18 bears,
15 species of fish,
18 couples of Aquila genus (eagles),
25 million of trees more than 2 meters in height.
For more information at Parco Naturale Adamello Brenta website